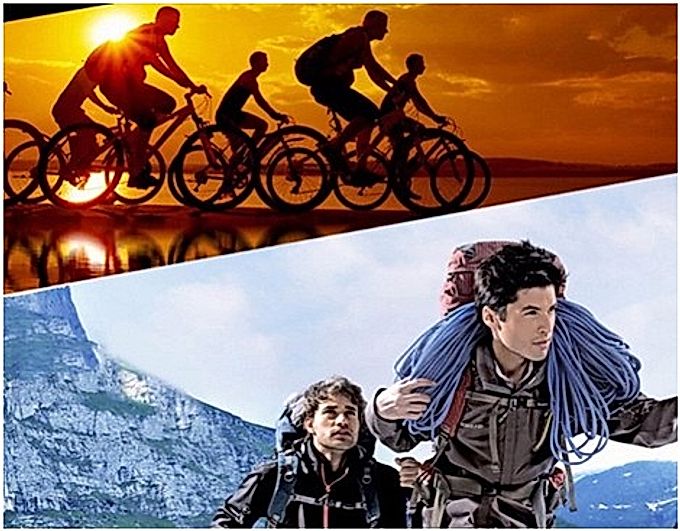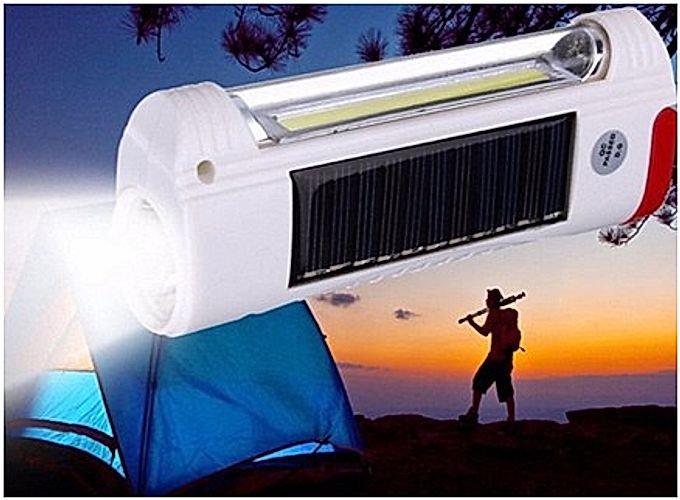 how you will camp;

what is useful for spending the night;

how to protect yourself from mosquitoes and other insects;

how to make a fire;

which food is suitable for a snack and which is for dinner;

what will you do during your outdoor activities and much more.
We advise you to draw up a list in advance, familiarize all members of the event with it, if necessary, add it according to your wishes, and then cross out the excess, since excess weight in bags will become a significant burden.

After that it will be more convenient for you to get ready so as not to forget anything. And in this article we will tell you what you need to take on a hike and what things are the most necessary.
Preparing for the trip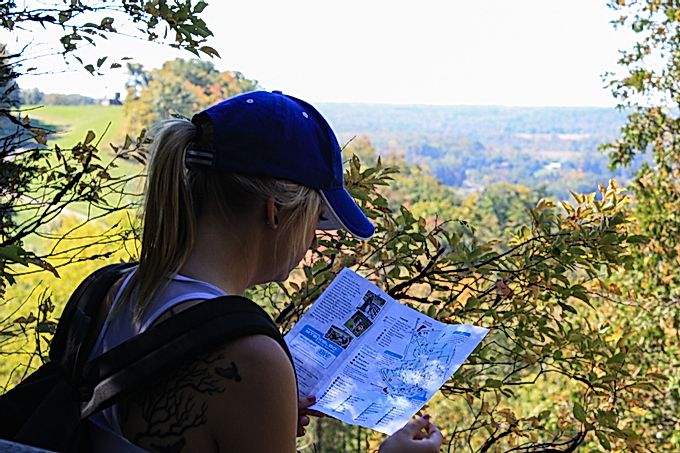 The key to spending good days in nature is considered to be a properly assembled backpack, which will hold all the versatile and practical objects in everyday life. The main thing is to prevent overload, because of which you will not be able to move quickly.
There are many factors to consider when making your fees. First of all, decide on the route of your tourist adventure and check the area on the map. It is also worth considering the approximate length of the day, because this way you will know the point of your overnight stay, which you must reach before dusk. In preparation for the excursion, pay attention also to:
The age of friends. If you are traveling with the elderly or children, your daily movement will be significantly reduced.

The number of those present. The size of the tents and their number depends on this. The set of food is also calculated.

The season of the year. Choose the right equipment and materials from which it is made. It is important both not to freeze in winter and not to overheat in the heat.

Terrain relief. Different boots are suitable for mountainous plains and forests. Soft ground does not require a rigid platform, while rocks and rocks can only be overcome with trekking shoes.
For convenient and quick movement along the planned route with a fairly comfortable speed, the weight of a backpack for men should not exceed thirty kilograms, and for women - fifteen.
How to spend time on school outings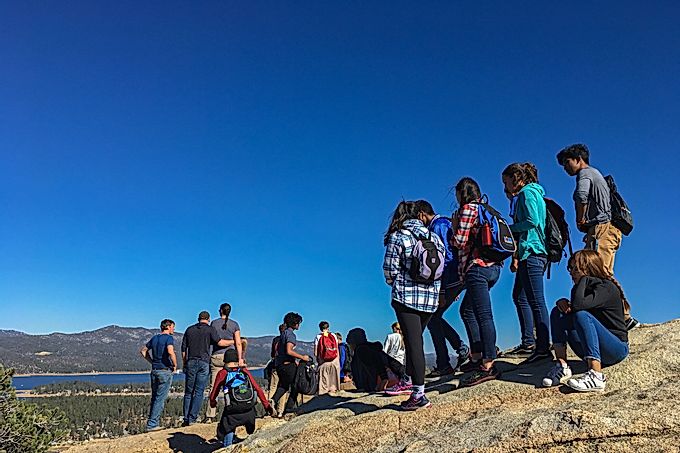 Many educational organizations run tourist trips involving children and several adults. Therefore, parents always puzzle themselves: "What should a student take with him on the road for a hike?" All of the above tips are great for teens too. It is worth adding only a small inventory, as it can be useful for carrying out outdoor activities in the company of your classmates. Sports games such as:
tennis;

badminton;

ball;

frisbee;

jump ropes and much more.
All household items in tourism are divided into four groups.


Road and tent setting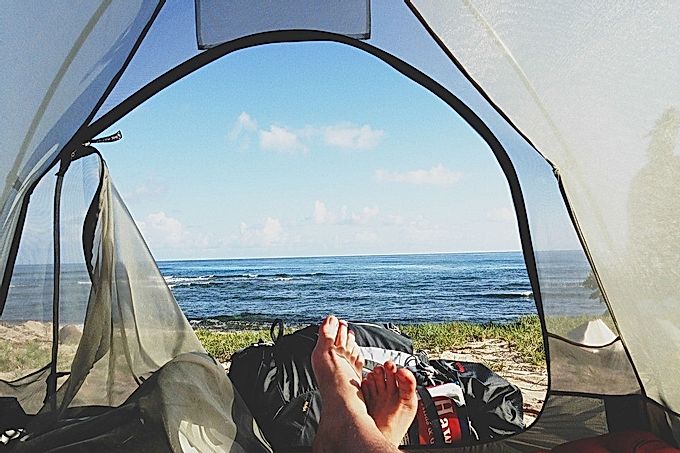 An example is a map with a paved route, a compass, comfortable shoes, walking sticks, a navigator, and a flashlight. That's all you need along the way.
It is appropriate to include a sleeping bag and foam in this category. Bedrooms vary in size, from childrens to adults. The label also indicates the minimum air temperature at which it will be comfortable to sleep inside the product. The rugs are very lightweight, so they will not complicate you when crossing. However, in the parking lot, you will be glad you took them - they prevent the penetration of cold.

To stay in the forest overnight, take a tent with you on the road. Its size is determined depending on the number of people. Modern models are packed very compactly and quickly disassembled. It is best if it has two layers. The upper will protect against dew and rain.

To make a fire, you should take matches and paper with you, which can be used to light brushwood. If there is a risk that there is no dry firewood in the forest, then it will be important to grab a liquid for ignition. Remember that according to the legislation of the Russian FederationIt is forbidden to light a fire on the ground, so take a folding brazier. It will be convenient to control the fire on it, as well as heat water in a pot or fry a barbecue.
To the question of food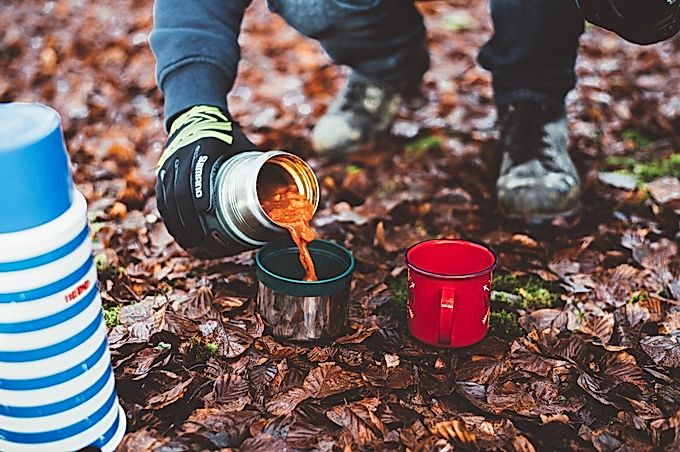 At the halt, you will need: a knife, cutlery, a cutting board, disposable dishes, skewers, spices, cereals, canned food, meat, and drinks. We advise you to take still water. She best of all quenches thirst and saves from heat. If you are planning to travel for a long time, then there is a need to bring a gas burner with you. It is very convenient to quickly warm up food with it.
Do not take perishable food, carefully study the expiration date and storage conditions on the package. If the event takes place in the summer, the cooler bag will be a hot item.
Necessary equipment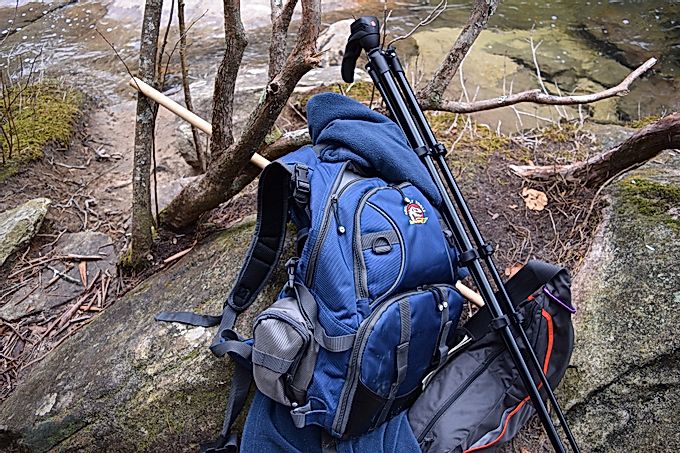 The tourist will need the following items:
First aid kit.

Phone to call for help if needed.

Camera or camera.

Personal hygiene products.

Entertainment equipment: fishing rod with bait, card and board games, the above sports equipment.
Tourist clothing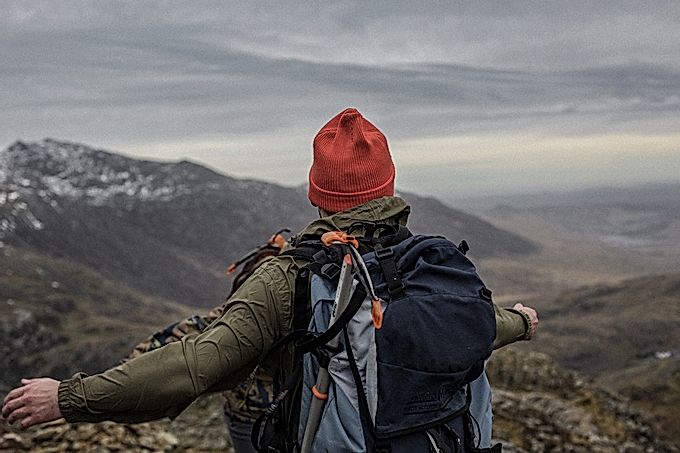 When choosing equipment, count on:

good breathability;

ease;

quick drying.
If you have a question about what you need to take with you on a hike from the list of things for a tourist, stop at the most basic, which you cannot do without. Everything else that you do not need will only constitute an extra load and interfere with movement in mountainous terrain and steep hills.
It is better to choose T-shirts, socks and other underwear with thermal protection. Wear a seamless T-shirt under the sleeveless sweatshirt, as they can cause discomfort when wearing the backpack and chafe your shoulders.
In the hot and sultry summer period, it is better to take shorts and trousers for the evening from hiking things. A pite is well suited, sewn not from light material with an elongated sleeve and even a collar. It will not impede your movement, it will protect well from direct sunlight on the skin and insects that can harm your health and general condition. In order not to harm yourself and spoil others, it is also advisable to take a protective cream with you.
What to wear for a hike in the mountains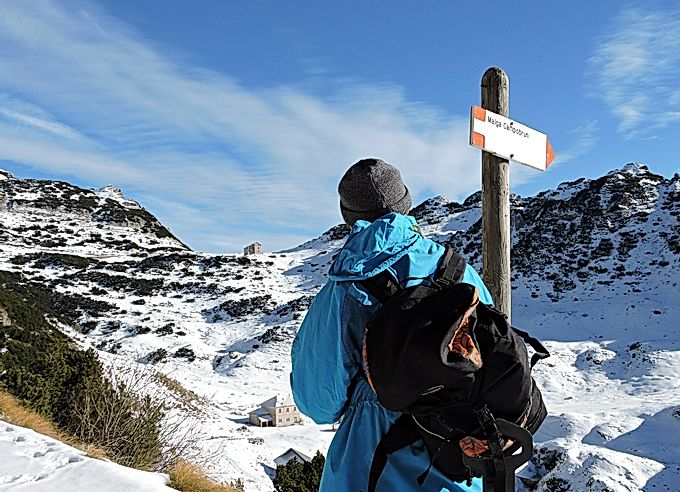 When going into the mountains and collecting things for a hike in the forest, pay attention to the prepared outerwear. It should protect the owner from wind and all kinds of precipitation. Ski suits marked "tex" are suitable for winter travel. They do not impede movement, perfectly maintain body temperature.
Be sure to pay attention to the selection of the jacket. It is necessary that she:
was performed on puffs;

had a lining mesh and a high-quality base;

consisted of an inner skirt that protects against moisture penetration in rainy or snowy weather, strong piercing winds.
Suits for winter sports and tourism are suitable for all the above requirements, created specifically for active otak further and which can be purchased in the online store. Here you can choose what you need: overalls that protect from wind and snow, down jackets and sets of equipment.
The firm "Stayer" stands out for the quality of its products and affordable prices among brands such as:
Fiber;

Tony Sailor;

"Sport Alain";

"Salomon" and the like.
If you and your company decide to go on an excursion on foot in the cold season, you should know what is needed for a hike in winter. Take care of:
warm hat;

insulated sneakers;

gloves;

thermal underwear;

down jacket with a hood;

pants with filler;

balaclava;

socks made of natural wool.
All of the above types of things are best selected on a fleece base. Such material is an irreplaceable find for a simple tourist. An example would be a situation where, under some circumstances, you wet your clothes. Fleece dries quickly.
We collect the backpack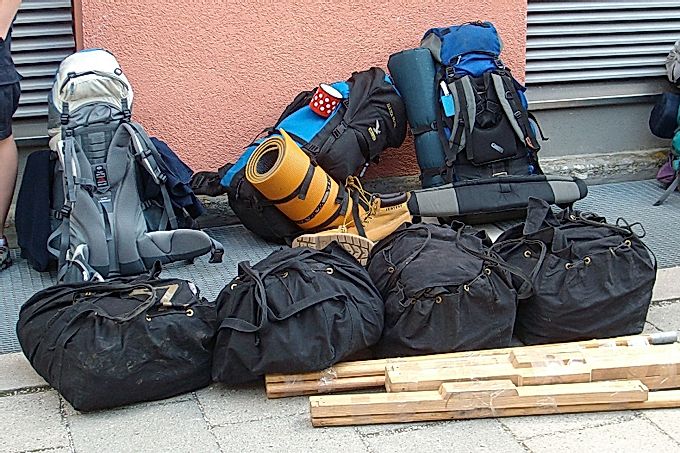 What can you take with you when going on a hike? Here is a list of the required items. You can always supplement and correct it:
tent, backpack;
a blanket;
sleeping bag;
map (compass);
utensils: a pot, skewers, a mug, a deep plate, disposable dishes, cutlery, a knife;
flashlight;
first aid kit (a standard set of medicines, consisting of tablets, disinfectants, personal hygiene products);
matches and a lighter;
food, water;
telephone or other items that can be used to communicate with the outside world.
What else will you need every day of the hike
Leaving the usual conditions of everyday life, do not forget about your health, cleanliness of the body. Take with you:
toothbrush and paste;

liquid soap and shampoo;

toilet paper, wet wipes;

a small amount of cotton swabs;

comb;

towel;

powder for washing clothes;

dishwashing detergent and sponge.
Girls should also take care of cotton pads, hair ties, cosmetics, and men should not forget about shaving accessories. Remember that all of the above personal hygiene items should only belong to you.
Do not take too much, because you still need to carry group equipment. Its approximate weight is 6-8 kg.
Medicines for tourists
What you need to take on a hike from medicines, you need to decide on your own. After all, everyone has their own diseases and methods of their treatment. You can add to your personal list of drugs that should be with you on the road:
antispasmodic;

peroxide, iodine, brilliant green;

elastic and simple sterile bandage;

adhesive plaster;

Activated carbon;

broad spectrum antibiotic;

antiseptic;

antiviral and anti-infectious drugs;

nasal drops;

pain reliever.
Camping fees are never easy. Each member of the tourist excursion is puzzled by the problem of taking everything with them and not leaving anything at home. To do this, we advise you to make a list in advance.
A tourist should never forget that any unforeseen situation may arise on the road. Therefore, going on a trip, you need to warn someone close to you about this. Be sure to include the date of your return, as a late arrival can be a signal of an urgent need for a group of people.
A well-made plan is the key to a successful hike. We have offered you general recommendations, an individual list will be drawn up in each subsequent case. However, there are two basic rules to follow:

take everything the group cannot do without;

cross out anything that is not necessary.
We wish you fun and safe excursions!
Things to know (Q&A)
What things do you need for camping?
These are important items for your camping checklist:
Tent (and footprint, stakes)
Sleeping bags.
Sleeping pads.
Camping pillow.
Headlamps or flashlights (and extra batteries)
Camp chairs.
Camp table (if no picnic table)
Lantern (and mantles and fuel/batteries if needed)
How much should I budget for camping?
When it comes to average prices, the cost per night for a campsite in most campgrounds is from $12 to $45 each night, depending on if you're just using a primitive site with a fire pit or one that has full utilities. Many parks offer a yearly pass, so you can camp anytime you want.
Is camping allowed in California right now?
Since the lifting of the Regional Stay at Home Order in January 2021, State Parks has reopened almost all campground sites, day-use public outdoor areas, and indoor facilities such as visitor centers and museums. A few units and group campsites remain closed due to COVID-19, wildfire impacts or other issues.
How can I camp without paying?
Bookings are now required for all campgrounds and campsites in NSW national parks, including those without camping fees. All free campgrounds now have a non-refundable $6 booking fee. This is to manage numbers in each location to support social distancing.
What are the 4 most important things to bring when you go camping?
Shelter and comfort checklist
Sleeping bag.
Pillow.
Sleeping mat or camp bed if tent camping .
Table and camping chairs.
Mallet, spare pegs and puller.
Spare batteries, portable charger and cables.
Torch and head torch.
Tent repair kit, paracord, gaffa tape, cable ties, sewing kit.
What should you not bring camping?
Here's a list of what not to bring camping on your next adventure trip.
Colognes, perfumes, and scented lotions.
Glassware and individual beer bottles.
Family-size containers of food.
High fashion jewelry or clothes.
How much should I budget for camping food?
As a general idea, food will cost anywhere from $8 to $60 per day per person. It all depends on what you want to eat while you are camping , the equipment you will use to prepare your food , and how many people are in your camp. On the low-end food will cost and average of $5 to $10 per meal .
What food do you take camping?
27 Easy Camping Meals to Make Camp Cooking a Breeze
Campfire nachos. ...
Chicken tzatziki skewers. ...
Shrimp boil foil packets. ...
Easy chickpea curry. ...
Sausage breakfast sandwiches. ...
Chicken Pad Thai. ...
Dutch oven mac & cheese. ...
One pot pasta primavera.
Are California amusement parks open?
California theme parks can now welcome out-of-state visitors, it seems. Roller coasters such as the Manta at SeaWorld San Diego reopened this month after being closed because of COVID-19 restrictions. ... Representatives for those parks said Wednesday that the policy is based on their reading of the guidelines. 21
What months are camping season?
Camping season typically runs April/May – September/October. Some campgrounds may open as early as April and close as late as October. But the vast majority will open in May. 13