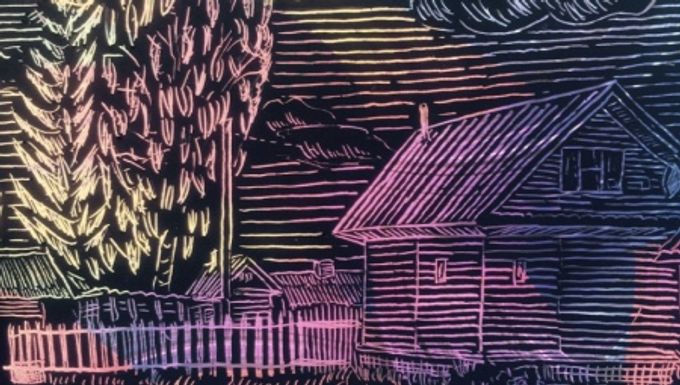 Grattage is otherwise called waxography, and such a term reveals the essence of the technique more. The magic of scratched paintings turns the idea of ​​how it should be: not paints and brushes are the main thing here, but the background, which is hidden by a secret layer, and then allows you to turn the usual, not very complex, into an elegant one.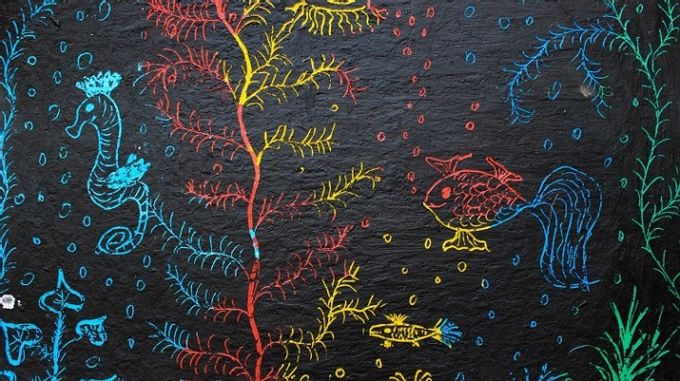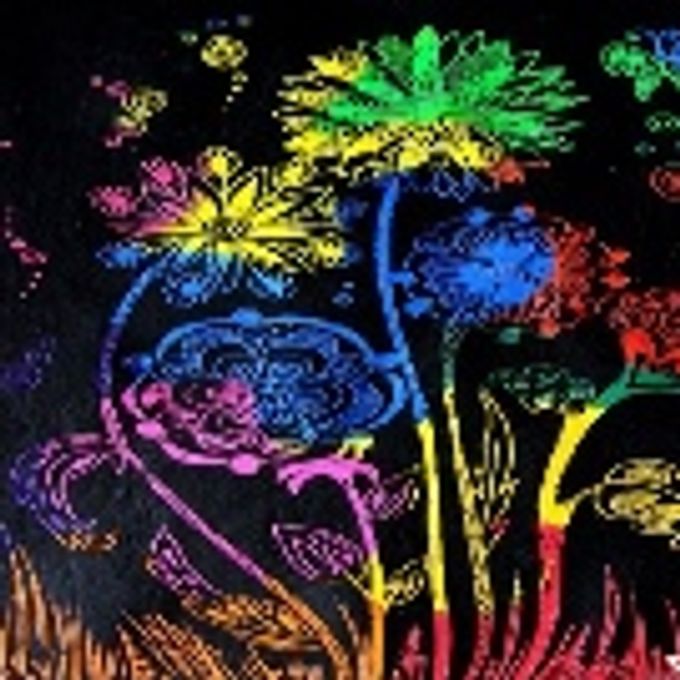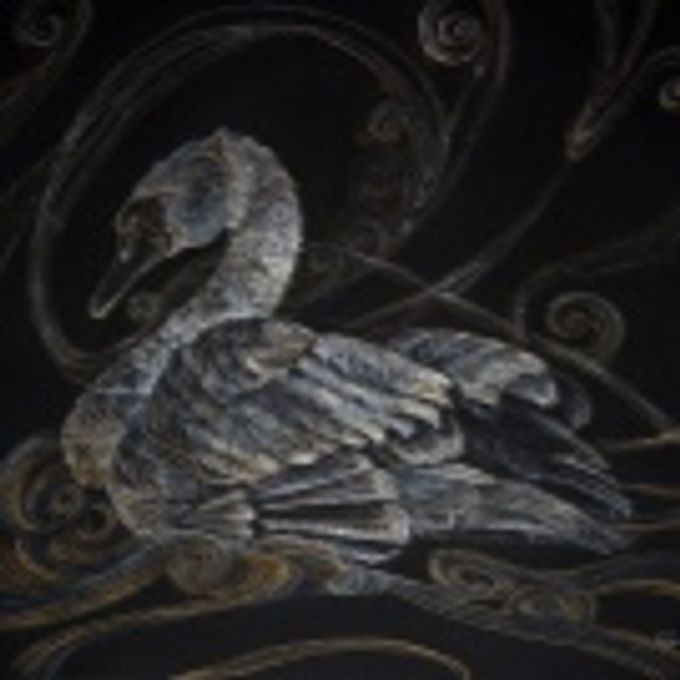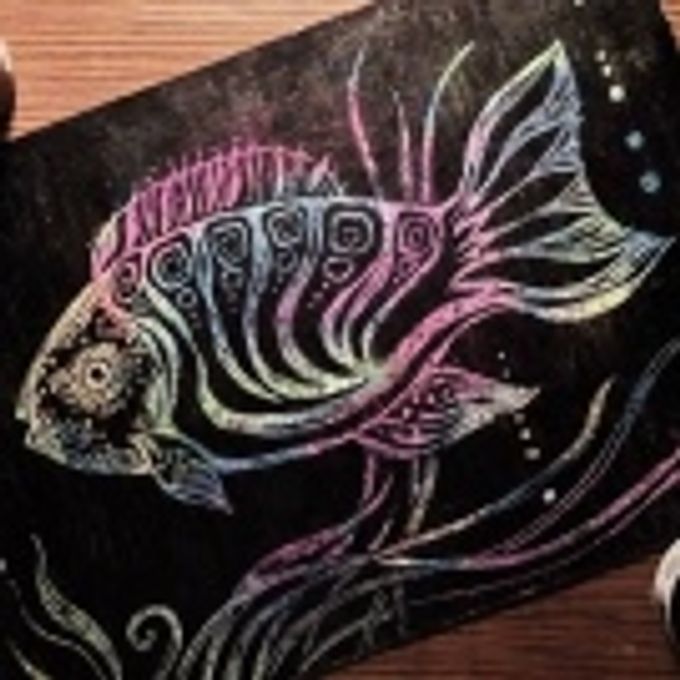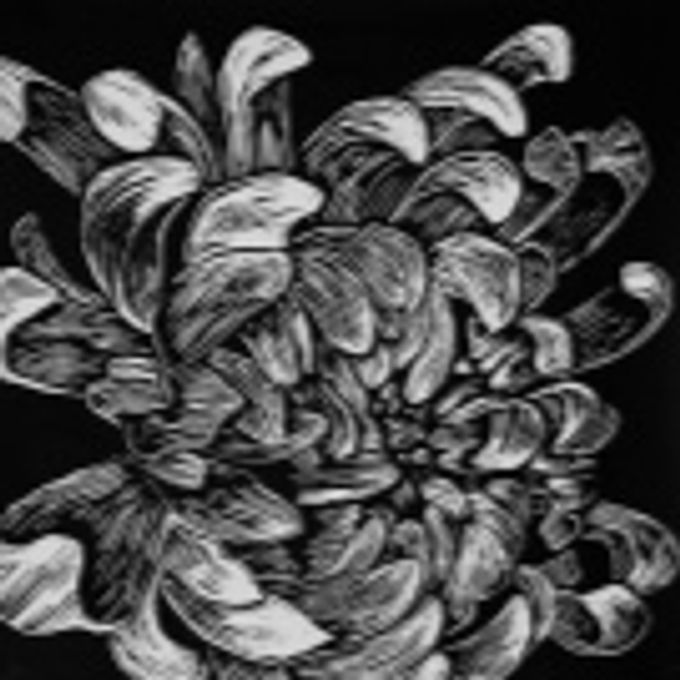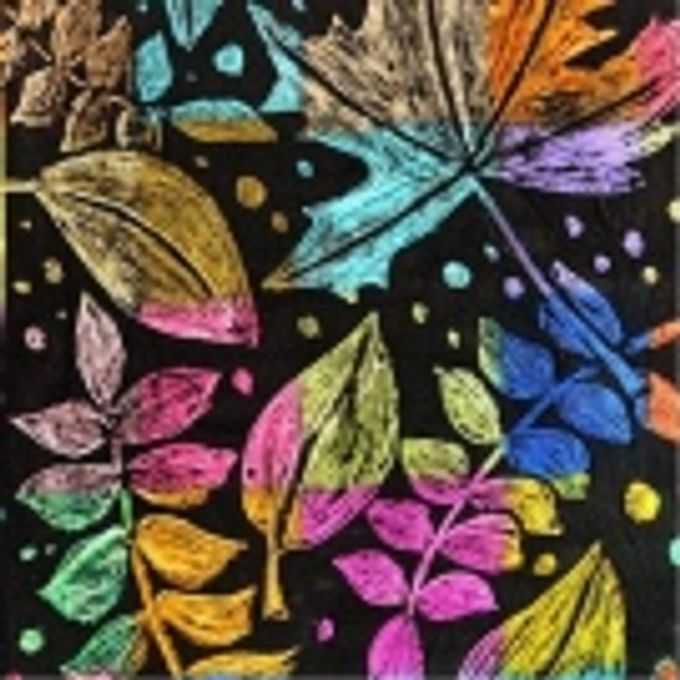 What it is?
Grattage faced a truly great popularity at the beginning of the 20th century. In Russia, a unique technique was called grattography. The word "grattage" has French roots and literally translates as "scratch, scratch". It is assumed that the master in this graphic technique scratches out an image with a sharp chisel on paper or cardboard, filled entirely with ink. But since another name for the technique is waxography, it is easy to guess that wax can be used instead of ink.
Often there is confusion between scratching and engraving: the names are similar, but so are the ways of interacting with materials. However, unlike engraving, the master of scratching does not create a form for printing prints, but an image that will be presented to the viewer. Grattage is notable for its simplicity and accessibility - that is why it is very often used in children's creative classes, it is subject to everyone.
And even preschool children are happy to plunge into the world of scratching pictures, perceiving it as a small artistic trick.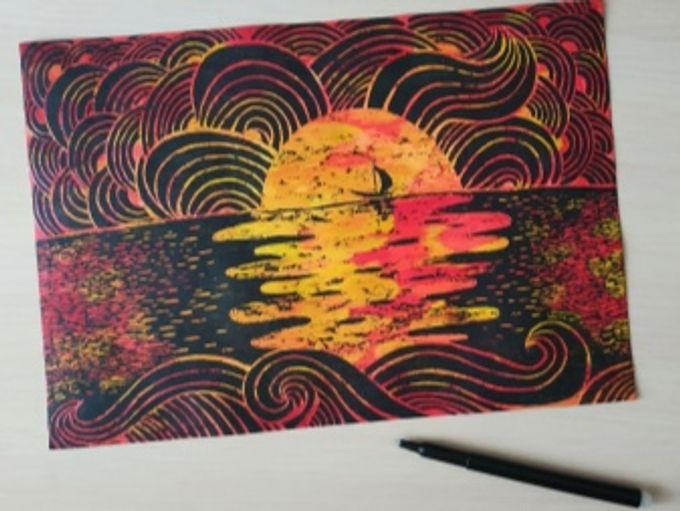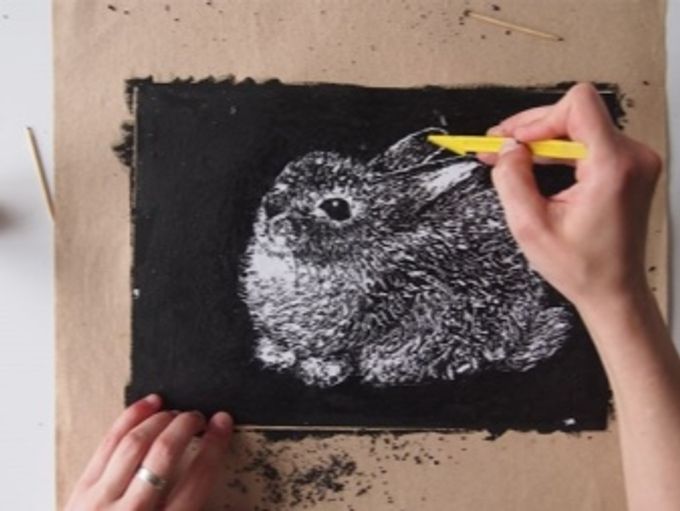 In this graphic technique, there are really many opportunities for self-expression, and the parameters by which the works fundamentally differ from each other are numerous. For example, they differ in the type of base - it can be either paper or cardboard. The bases differ in color: black, white, bright and colorful, multi-colored. The drawing can be textured or linear, with hatching. Finally, it is important what exactly the top layer will be - ink, gouache, and also oil paints - and what goes as a primer: chalk, clay, wax, even a simple yolk.
If the image is made by a master who is professionally suited to this technique, he will use different cutters: diamond-shaped, in the form of a knife or chisel. Children, on the other hand, usually draw the image in the scratchboard with toothpicks, paper clips, sushi chopsticks, etc.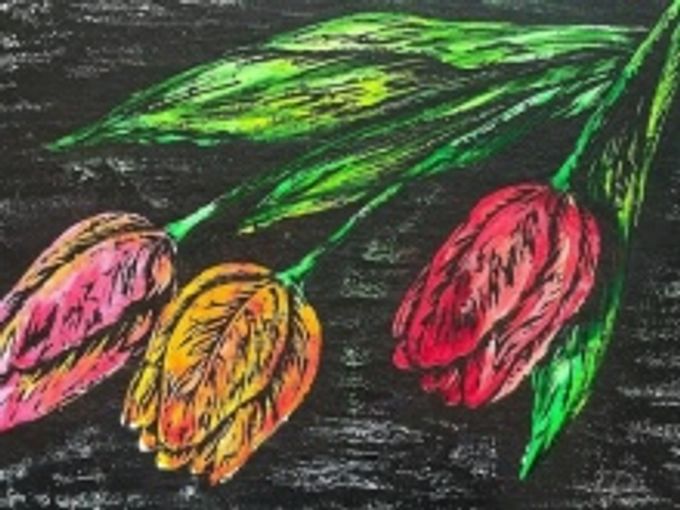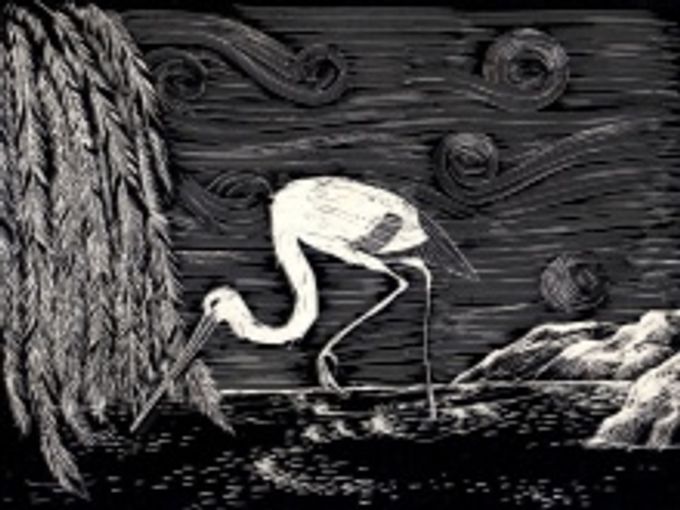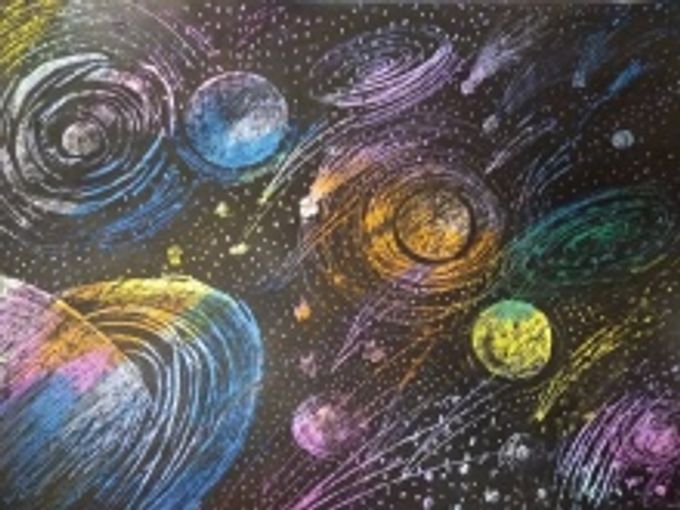 History of occurrence
And although it is a little over a hundred years old, if we evaluate the gratatage precisely in the modern perception of the word and term, its history goes back to antiquity. The Romans and Greeks had a very popular wall decoration technique called "sgraffito": the top plaster layer was scratched in a special way. But such painting received true demand during the early Renaissance, when ancient culture not only acquired a new sound, but also became a symbol of the era. And now in some European cities you can see houses, the decor of which just repeats the antique technique.
But now the 20th century is loudly "shooting" with avant-garde, literally turning everything upside down, and artists are striving to "reject the old world", looking for new forms and techniques. One can say thanks to the Western avant-garde artist Max Ernst for the fact that scratching has become what it is: in 1925, just looking at the old parquet (the artist's eye is a completely unique lens), he decided to take and scratch the paper base. A year later, the author published a collection of works "Natural History", and soon his personal exhibition opened in actually reanimated and rethought technique.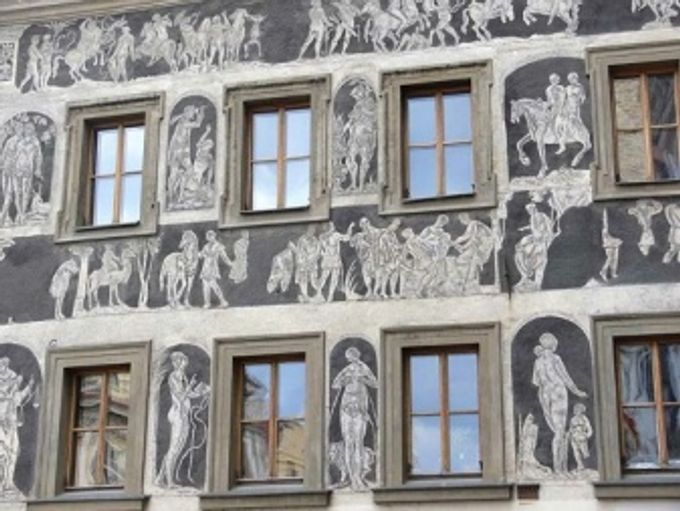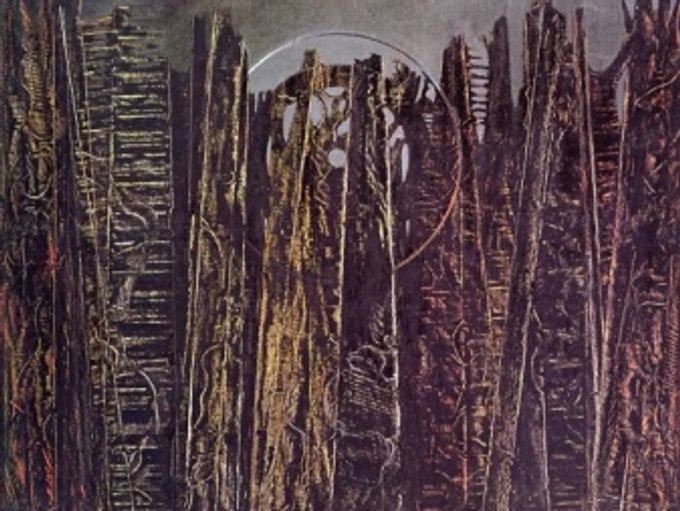 The new fashion was also liked by other avant-garde artists who began to look for their face in this technique. The works turned out to be innovative, bold art turned out to be popular, breakthrough. In addition to Max Ernst, Joan Miro and Hans Hartung have superbly succeeded in putting the scratching technique on the pedestal of fashion trends. And then there is the wonderful Giovanni Guida, a modern master of scratching, who became famous very young. In Russia, technology is associated with the name of M. Dobuzhinsky, whose expressiveness impressed both then and now.
Drawings in the scratching technique could often be found in print, magazines and newspapers. But the print quality could not always convey the uniqueness of the work, its detail. But in advertising, the scratching was visualized amazingly, impressing with the amazing possibilities of technology. And today it remains in demand, rich in the potential of artistic experiments.
The program of children's lessons on drawing scratchboard has almost everything: this is an acquaintance of the child with the basics of composition, and the development of fine motor skills, and an idea of ​​​​materials and tools.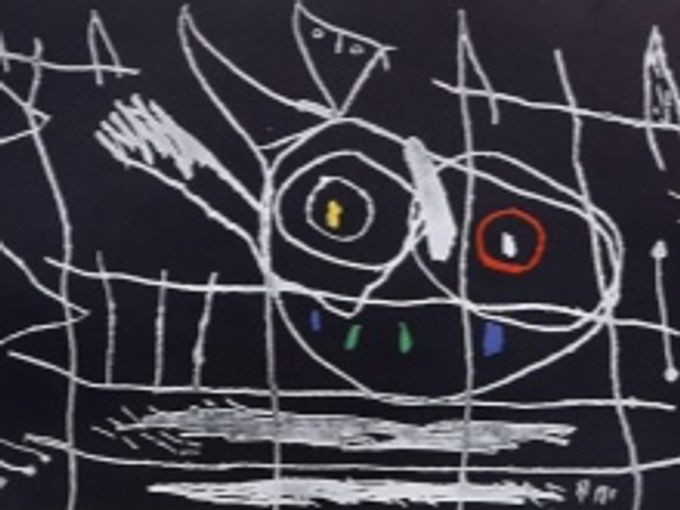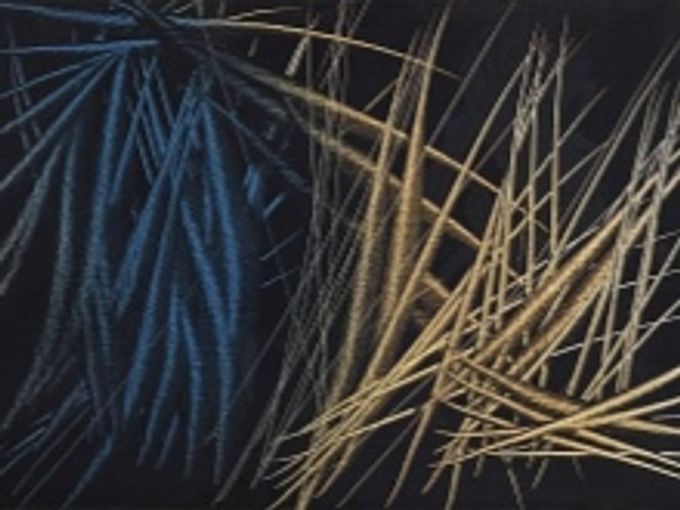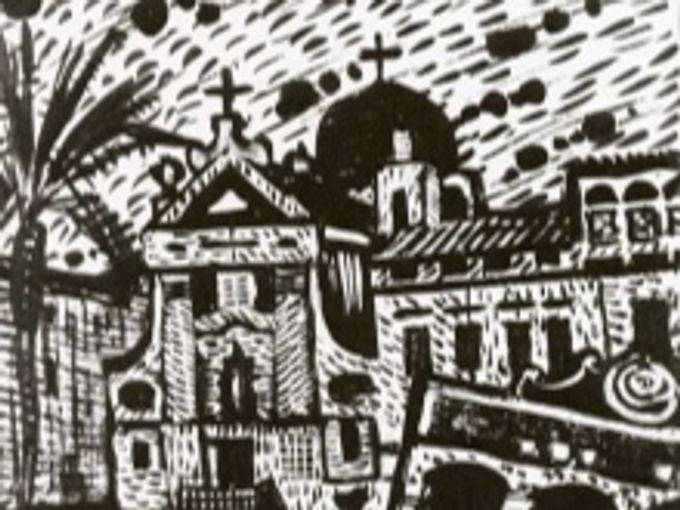 What is needed for drawing?
What exactly to use depends on the goals of the artist, the level of his skill, expectations from the work. Since young children are more often acquainted with technology for the first time, they should be guided by them when listing materials and tools.
So what you need to prepare:
thick paper, if there is none, a sheet of cardboard will come off;
black ink or gouache;
a flat brush with a soft pile, it should be wide;
oil pastels, as well as ordinary wax crayons or a paraffin candle;
a convenient skewer (a toothpick will do), instead of which everything is used - from a goose feather, a nail, a knitting needle to a non-writing pen, well, a real artist works with chisels.
This is the foundation, everything else is optional, and rarely, to be honest, something else is needed. Is that an interesting idea, which for starters can be converted into a sketch.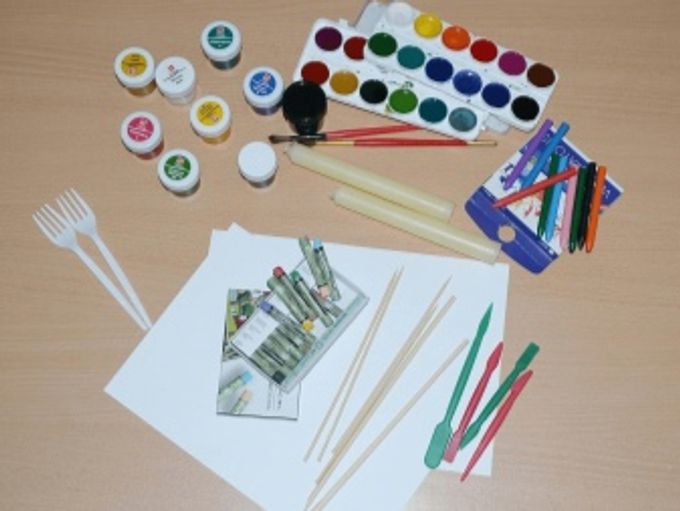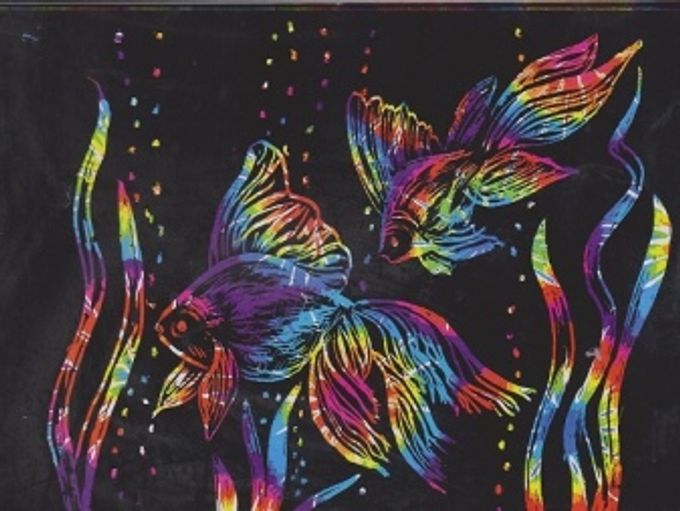 Base design options
By the way, for the most "lazy" you can not cook anything at all, but buy a set in which all this will already be. But for those who decide to go the path of creating a scratch paper from scratch, you first need to prepare a base sheet. It should be slippery and smooth, and a dark layer will be applied to its slippery surface. More often it is gouache or ink, but there are options. Children are often asked to create a scratch paper with a paraffin base.
Candle
This is probably the easiest option, and the most used. The result is a white image on a black background.
White cardboard is taken, as well as a candle, dark ink, soap, a soft brush and, directly, a scratcher.
White cardboard is rubbed with a candle well so that there are no empty spaces, after which black ink comes into play. Why take soap: to lather the brush before dipping the mascara - this way the latter will be better fixed.
When the dark layer dries, you can start scratching the picture.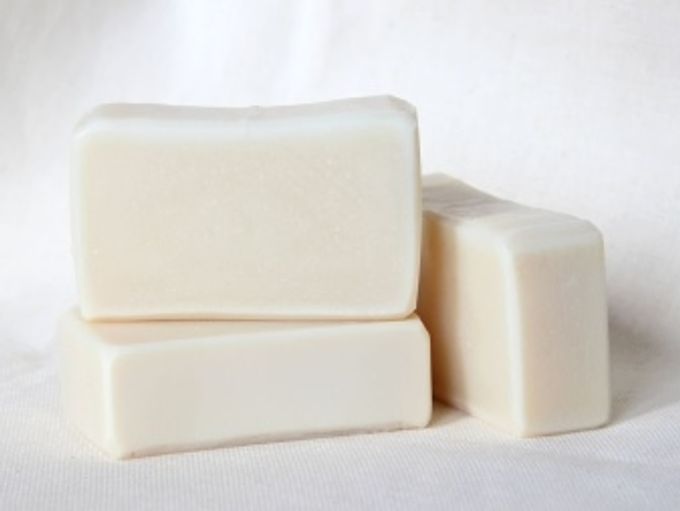 Gouache
The sliding layer, again, becomes a paraffin candle. Just before rubbing the sheet with it, it should be decorated with different stripes. For this, colored gouache is used. Gouache is again applied on top of the paraffin layer, this time black. When the black gouache dries, you can start drawing. And now, on a black background, not a white drawing will appear, but a color one.
Crayons
Multi-colored wax crayons are also ideal for creating a base. The white sheet is sketched with spots, all kinds of squares when drawing with crayons. It will turn out something like patchwork, paintings from patches. There should be no spaces left. Well, the sheet is traditionally covered with gouache or ink, you can use not only black, but also dark blue, for example. After the background has dried, you can scratch the pattern.
How to make paintings with your own hands?
From theory to practice. Drawings using the scratching technique are simple, for children 6-7 years old, all the step-by-step instructions below are quite capable.
Space
Specifically for this master class you will need: black gouache, wax crayons, some liquid soap, watercolor paper, wooden toothpick or skewer, soft brush.
How to draw step by step.
A sheet of watercolor very thick paper should be painted over tightly with wax crayons. There should be no gaps, you can paint over several layers. How to arrange colors - yes, whatever you like: spots, squares, stripes, it doesn't matter. Until the last it will not be clear what will happen in the end, so you can experiment.
If you want something unusual, you can draw a cosmic rainbow with crayons on a sheet. By the way, if you draw in circles, the wax from the crayons will lay down more evenly, the crayons will not crumble.
After the colored background is completely ready, the black layer is filled. In the classic version, this is ink, but gouache is taken in children's works. And at home, gouache is easier to find than ink. And so that the gouache does not drip from the wax, you need to add literally a drop of liquid soap to it, mix it.
Diluted gouache is applied to the drawing with a soft brush. It is better to moisten the brush before work, blot with a slightly damp cloth. It is better if it is a synthetic brush, flat. She paints evenly. So, the sheet needs to be painted over completely, it may take several layers. The color background should not be guessed even by a millimeter.
Then the sheet must be given time to dry. Sometimes it is used to develop ideas.
Next, a wooden toothpick or other scratcher is taken and you can start drawing. In this case, these will be space objects: the Sun will be in the center, the rays of which stretch across the entire sheet. This is done not just for beauty - such a cunning move makes it clear where what color is hidden. You need to draw a few more celestial bodies: Earth, Saturn, stars and, of course, satellites and rockets. By the way, the latter is easy for children to draw through plastic stencils.
All that remains is detailing: evaluate the composition (is it balanced, are there any voids), if necessary draw something.
If this master class is for preschoolers, they do not perform all of its stages themselves. Painting in deep black is best left to an adult.
Wood
Usually this theme often resonates with autumn landscapes, and it is just held in the garden or school in the fall.
What is required for work:
white sheet of thick paper;
colored gouache;
wide brush;
cosmetic brush;
Polish for hair;
stencils for maple leaves;
wax candle;
stationery knife;
toothpick.
Performance.
Lay a newspaper on the table, a sheet of paper on the newspaper. You will need colored gouache, a wide brush, a jar of water.
The sheet is painted with bright spots over the entire area. First, the spots are orange, then green, blue, yellow, etc. The sheet will turn out like a bright patchwork quilt.
After drying, it must be rubbed with a candle. Wax residues can be easily removed with a cosmetic brush.
Directly into a glass with black gouache, you need to drop 2 drops of liquid soap, lightly mix the gouache only on top.
Next, the colored canvas must be completely covered with black gouache, leaving not a single gap.
Now is the time for stencils: they need to be applied to a dried, already black sheet, and circled with a toothpick. Wax in the process is brushed off with a cosmetic brush.
But these were only contours, now you need to scratch the leaves with a toothpick and a clerical knife, not forgetting to brush off the wax.
When all the leaves are circled, scratched, the picture is ready, you can sprinkle it with hairspray. This is necessary for the elegant brilliance of the work.
Everything is ready - exactly according to the same principle, using cardboard stencils, you can make compositions with flowers, butterflies, even still lifes. If you really want a tree, and not just autumn leaves, as in MK, tree stencils are made in the same way.
Peacock
There will be 3 peacocks at once, different ideas and sketches, but they all turn out to be very interesting and bright. The only difference is the drawing style.
Peacocks in the technique of scratching.
Chief Peacock. He is in the center of the composition, deliberately drawn carelessly, as if it were a quick sketch, but this is his charm. Wax crayons are used as a colored "substrate". The principle of a rainbow background under a layer of black gouache is also preserved.
Peacock with accent feathers. It is more reminiscent of the firebird, however, these are related "characters". The method of fast drawing is also used: the more colors are taken for a colored background, the brighter the bird.
Peacock with folded tail. Folklore motifs, folk art in drawing a bird are recognized. Usually children of 8-9 years old cope well with such work.
You can always take someone's drawing as a basis, peep, and then add author's elements to it. You can make a colored peacock, you can make it black and white - the first one will be more convincing.
Other
Older children can study still life in different techniques, and scratching is one of the interesting ways to learn how to build a subject composition: fruits, dishes, etc. Younger children require some lighter topics, for example, preschoolers really like to draw fireworks, fireworks. To make it, you need to prepare thick paper, wax crayons or watercolors, a candle, black gouache, any detergent (a couple of drops). And then everything is traditional - the sheet is painted randomly with wax crayons. And yet it is desirable that there be no chaos in this arbitrariness. When drawing, you cannot use only black, the rest can.
Instead of wax crayons, watercolor is also suitable, but the first option is more successful. After this layer has dried, the paper is thoroughly rubbed with a candle: a multi-colored sheet will be covered with a thick layer of paraffin. Add two drops of detergent to black gouache, mix it all up and cover the sheet with radical black. The paint must dry well. Thanks to the detergent, it will be evenly distributed over the surface. Well, then a sharp object is taken, for example, a knitting needle, and according to a previously drawn sketch, the children draw strokes. They should resemble bursts of fireworks. It turns out for everyone and always, you just have to try.
Beautiful examples
In this gallery of works that captivate to engage in non-traditional techniques, to find oneself in scratching, to feel its special magical properties.
10 graceful drawings in the technique of scratching.
Trees are simply "like porcelain bronchi" from a poem by Vera Polozkova. Wonderful work, drawing these endless small circles is real art therapy.
Night, evening landscapes, including urban ones, are very successful in the technique of scratching. This makes them even more lyrical.
Another example of an urban focus, which depicts a recognizable place. The kids will do too.
Works can be large, much larger than the standard A4. It turns out very interesting, unusual, worthy of an exhibition - a family-home one, for sure.
Such compositions are very often found in ready-made scraping kits.
You can swipe at a replica of Van Gogh, or rather a reference to his famous painting.
Black and white works also have their touching charm and conciseness.
An example of a still life, which is more fascinating in the technique of scratching.
And this is an example of the fact that abstraction is also a whole cosmos of ideas for non-traditional techniques.
Such gentle winter compositions are obtained using this technique, the background can be blue. Work for elementary school children or a little older.
Let waxography become a new hobby, and its results will be that beloved, unique decor that shapes the face of the house.
How to make a picture using the scratching technique with your own hands, see the next video.