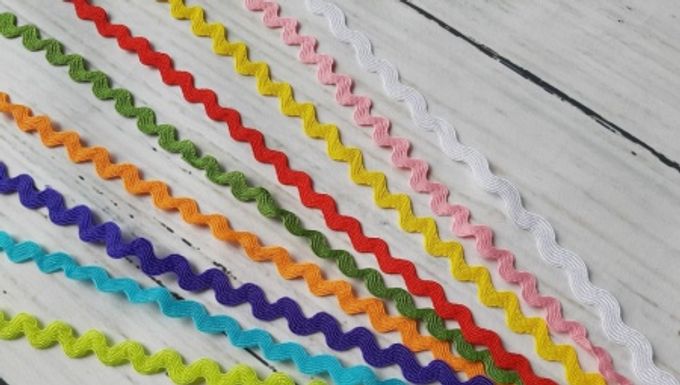 Recently, sewing has become especially popular. At home, you can sew almost everything: skirts, blouses, sweaters, dresses. To decorate and frame the edges of the finished product, various sewing accessories are often used: cord, satin ribbons, braid. The latter is very actively used in tailoring almost all types of clothing.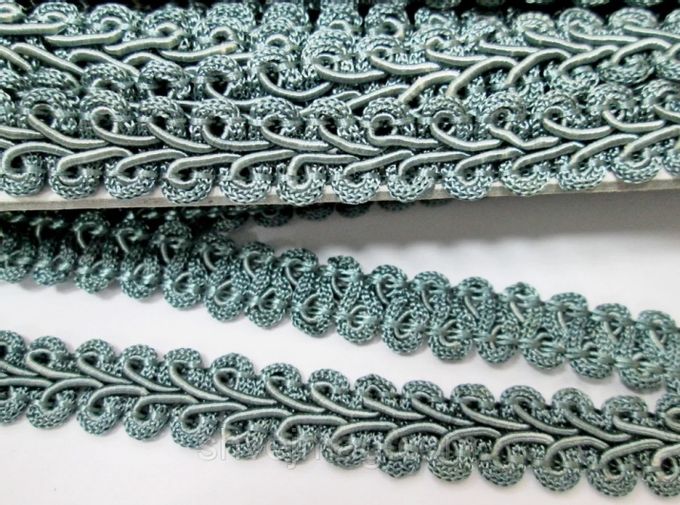 What it is?
Braid is a narrow strip of woven or fabric used for trimming or edging clothing, accessories, and hair ornaments. It can be used to strengthen seams, sew acrylic tapes or be an independent part in a finished product. Unlike tape, braid is characterized by a more practical application. It serves for fastening and edging. The braid gives a guarantee that the product will definitely be durable and last for more than one year. Separately, it should be said about the so-called braided braid (cord). It is more durable, but is made of the same material, the difference is only in manufacturing technology.
The sizes can be selected individually, they can be of different lengths, wide or narrow, it all depends on the product.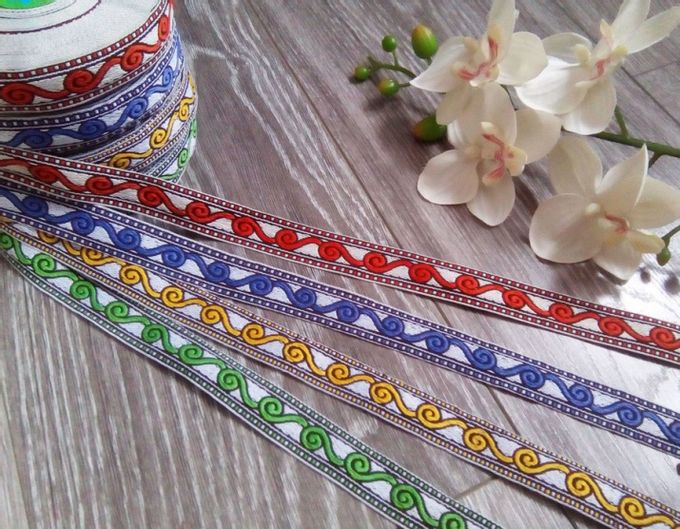 Today, braid is one of the most sought-after products in the sewing business. This fabric is used when sewing clothes, curtains, jewelry, accessories. Of great importance lately has a braid in decorating gifts, flower bouquets. This is a universal decor that finds its application in tailoring not only clothes, but also curtains and other decorative elements. The price for this type of product is different, since everything directly depends on the material, manufacturing technology.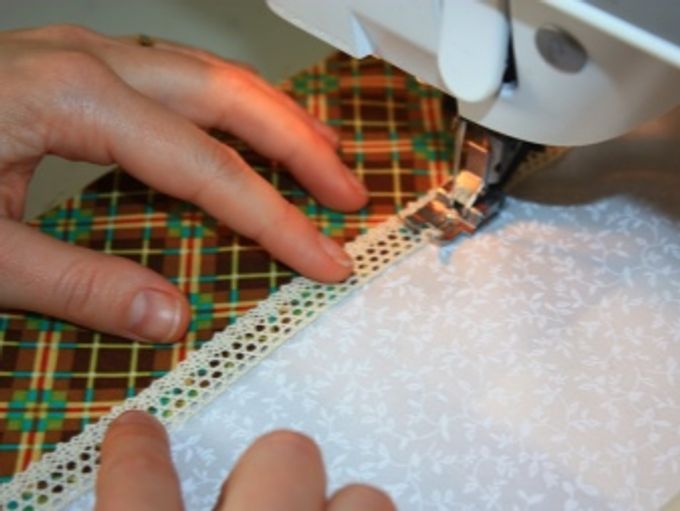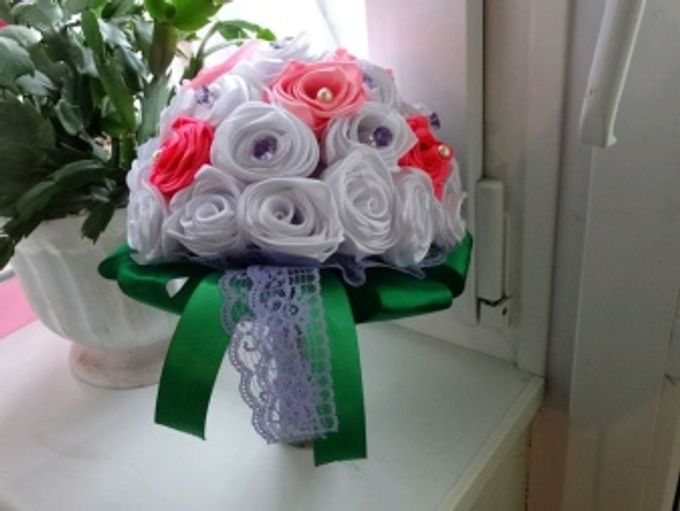 Kinds
Kipernaya
This is a textile braid, in the production of which threads from cellulose, cotton, and viscose are used. Such braid is produced from 8 to 50 mm in width and up to 100 m in length. Due to its manufacturing technology, the kiper tape practically does not stretch, so it is often used to secure racks on T-shirts and polos.
But the professionals did not stop there either; recently, keeper tape is used when wrapping gifts or applying inscriptions on fabric.
In addition, crafts and jewelry are made from it (brooches, hair bands) - it always looks very stylish and relevant.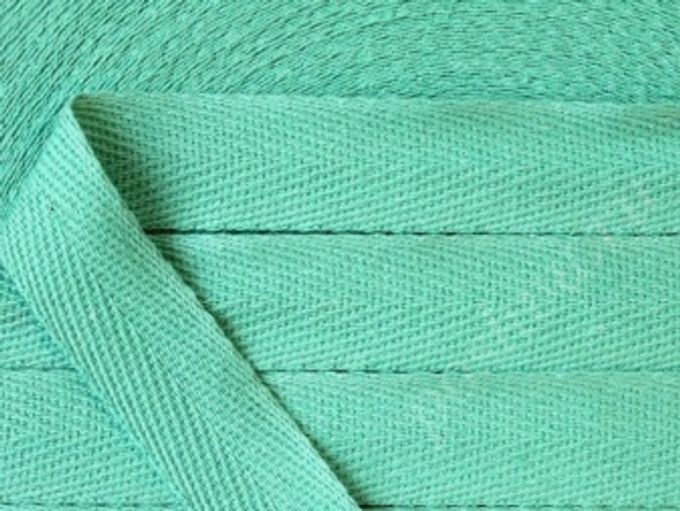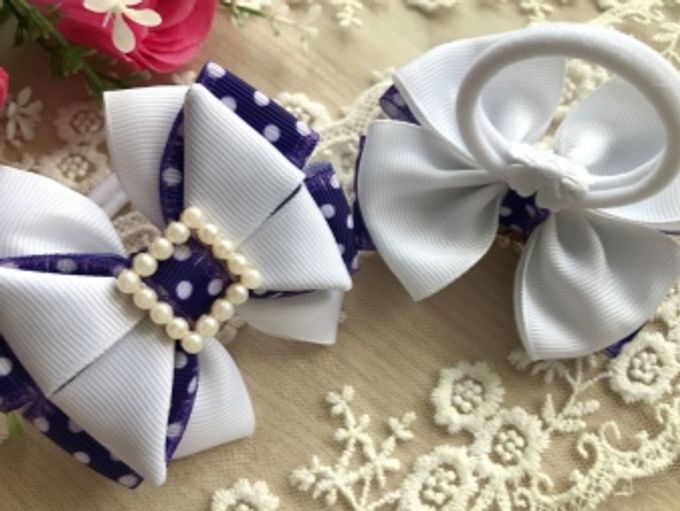 Vunchik
Vyunchik or zigzag is a braid that has been known for over a hundred years. It is especially popular because of its unusual shape. Can be produced from 3 to 10 mm in width. The most common type is 5 mm. In production, threads made of cotton, viscose, lurex are used. They can also be reflective.
Vyunchik has a wide scope. It is used for decorating kitchen aprons, mittens, potholders, most often for making jewelry. This braid is ideal for making brooches, hair bands, elastic bands and other products.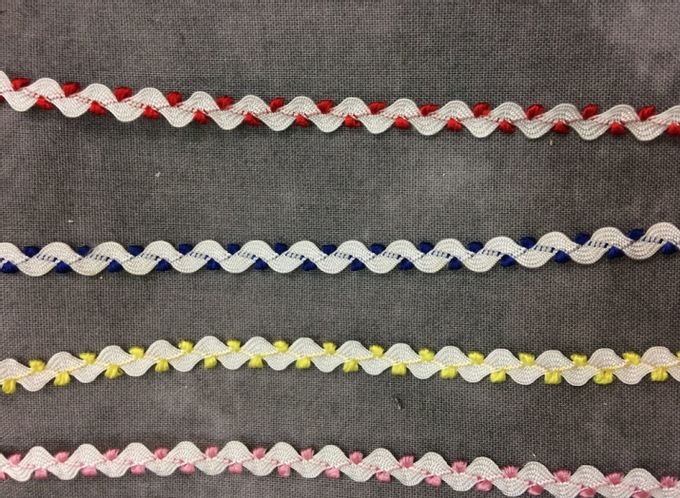 Rubber
This braid is also called elastic, it is used for tailoring and securing the fit of trousers, accessories and jewelry. It is sold in any sewing store and is very popular among home needlewomen.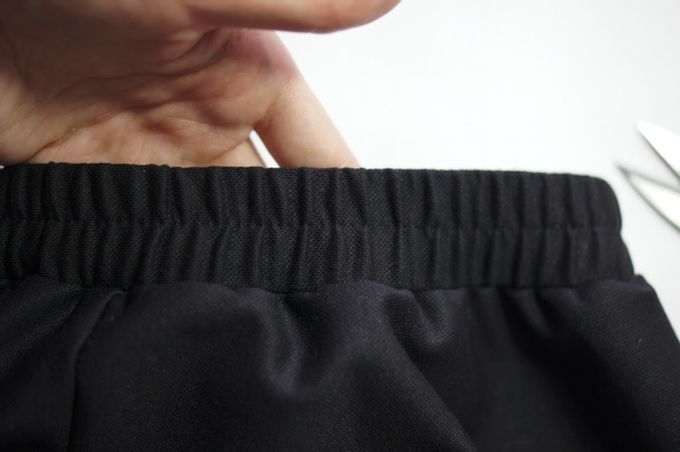 Sling
A sling (or belt braid) is a woven ribbon of intertwined threads. This thread has a wide range of applications. This is tailoring of work, sportswear and bags for various purposes. The sling can be used in the manufacture of upholstered furniture, car covers, tourist tents.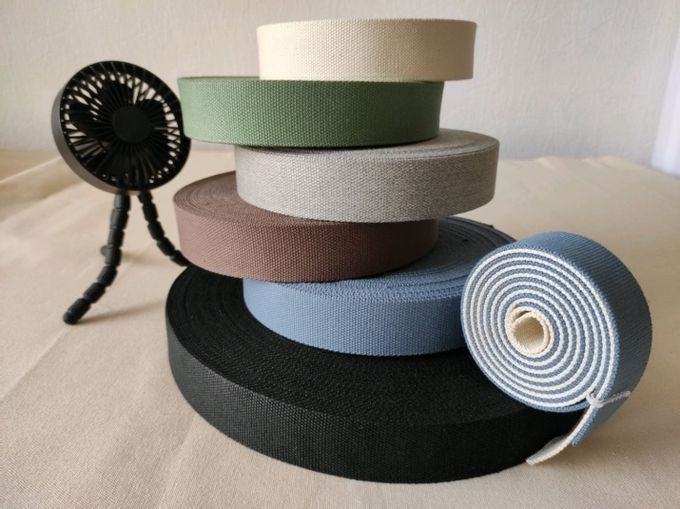 Wicker
Represents intertwined threads of viscose, cotton, lurex. It may or may not be flexible. The first consists of a base and a braid, it is more practical and durable. Such a braid is somewhat reminiscent of a cord. Very often used for decorating clothes, bags, jewelry.
There is nothing complicated in its manufacture, so you can weave it at home, no additional skill is required.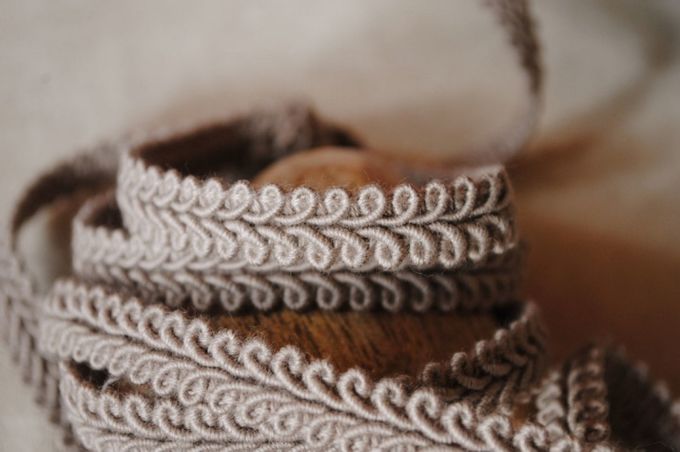 Adhesive
It is used in most cases for curtains. In order not to shorten with needles or attach hooks by hand, you can use this type. On one side, the braid has an adhesive side, thanks to which it is glued to the curtains (for this, it is enough to iron the curtains well with an adhesive cloth with an iron).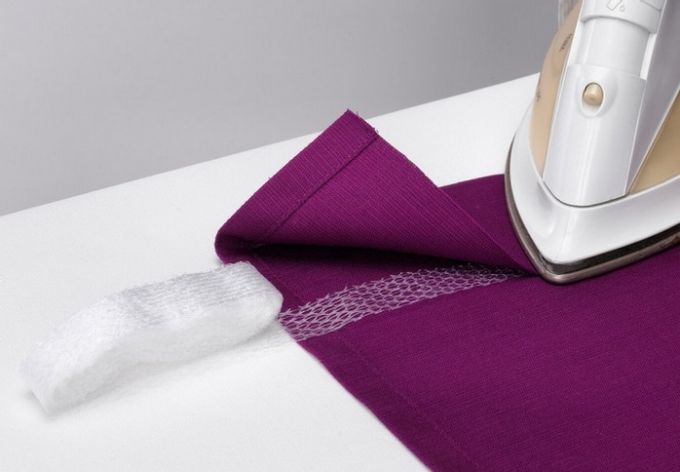 Decorative
Decorative ribbon gives clothes, accessories, bags additional originality. There is a braid with tassels, with beads, with fringed buttons, with ornaments, with lurex, with rhinestones, sequins. Such species are used for making jewelry and finishing accessories. Looped materials are commonly used in the manufacture of curtains.
Chanel-style braid is a rare guest in any sewing store. It is a fabric with raw edges. Many needlewomen make such a braid on their own, since it is almost impossible to find it in a store, especially if you need a specific color.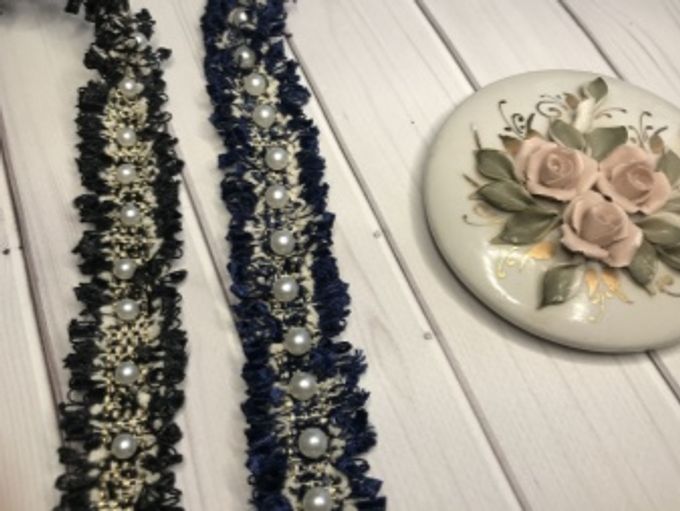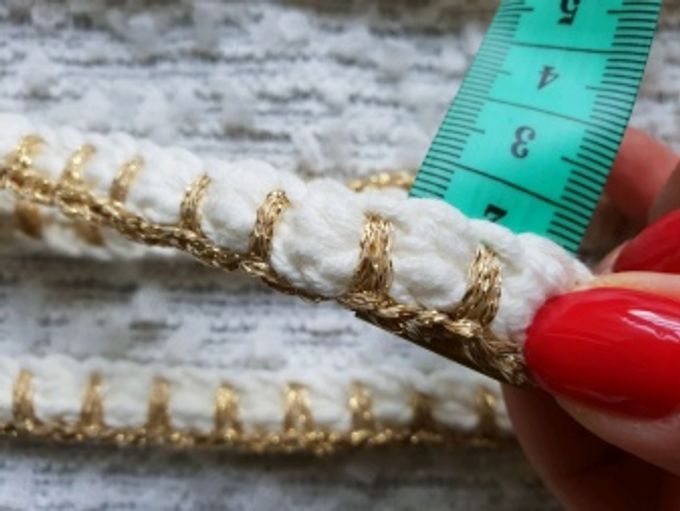 Materials and colors
Braid, in addition to a large number of types, is presented in a huge variety of materials from which it can be made.
Cotton is one of the most popular options. Both edging and decorative fittings can be made from cotton. This variety is quite thin, not very durable. It can be decorated with perforation or embroidery. Usually used for practical purposes for edging clothing.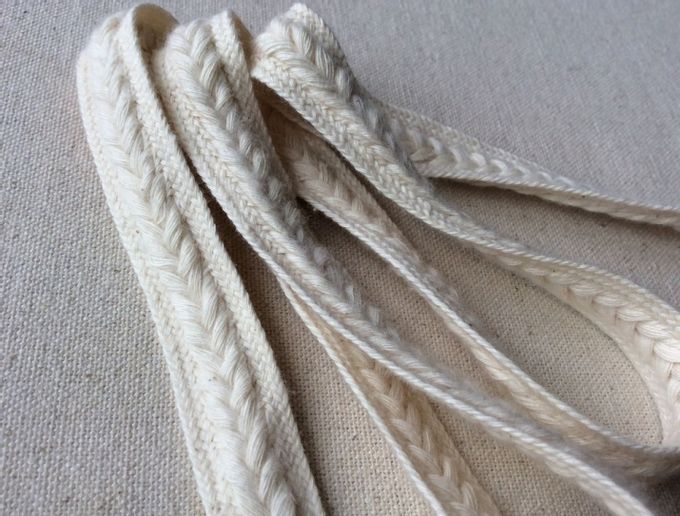 Knitted braid is a narrow strip of fabric, which is made of weaving threads (because of this, it practically does not stretch). It is used to decorate hats, framing leather bags, clutches, wallets. It is also used when sewing clothes, for example, skirts, T-shirts, blouses.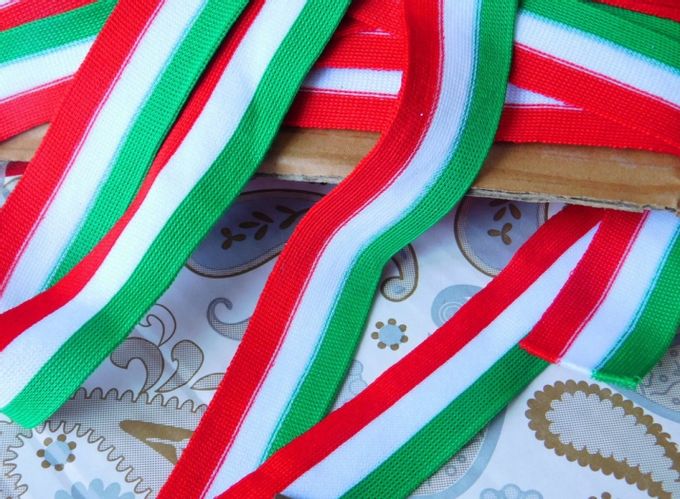 Jacquard ribbons are made using a special technology based on weaving a pattern into a dense fabric. Such braid is usually used when sewing or decorating curtains.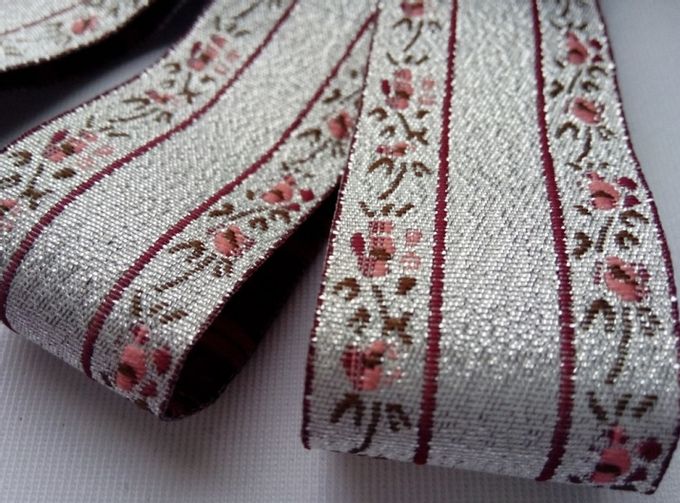 The leather strap is made from genuine leather. The ends and the wrong side are not processed, but the edges are made neatly. There is no pile on this fabric. It is used to decorate bags, leather clothes and even pieces of furniture.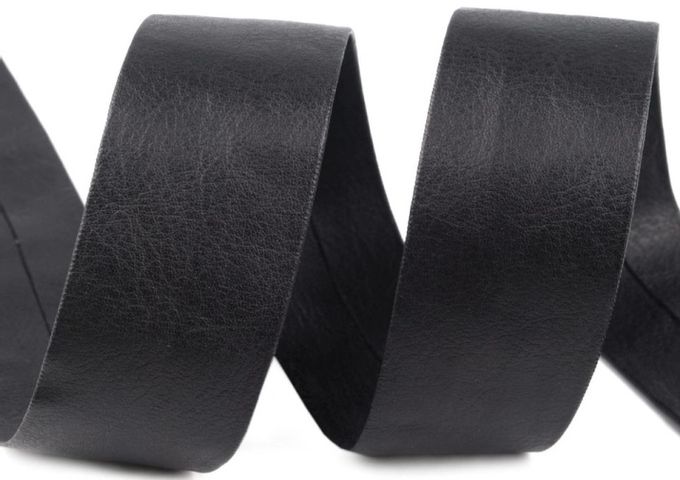 Jute braid is quite rough and tough. Does not stretch, has a relief. White or gray tape is used to reinforce the seams, decorative options are often embroidered. It is used in most cases for edging clothes or accessories. Often has lace elements.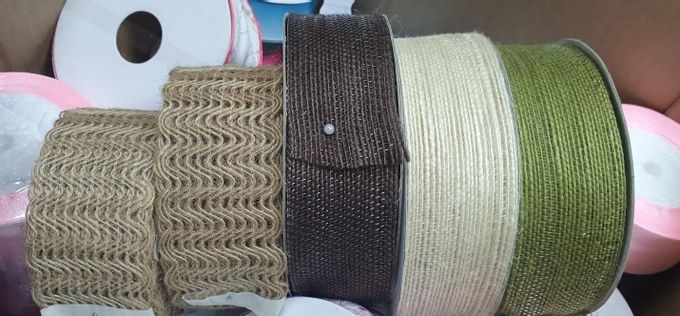 Lace braid is a narrow strip of fabric with various openwork ornaments. Such a ribbon can also be knitted (made independently). Looks luxurious and unusual.
This type of fabric is used for processing handmade jewelry, finishing and sewing women's underwear.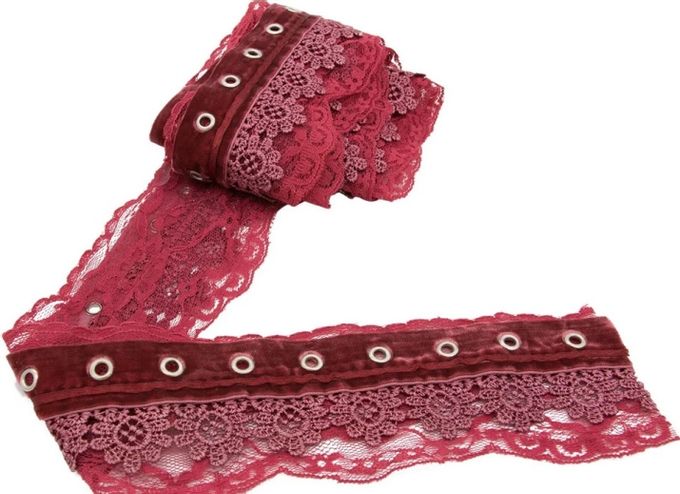 Nylon webbing has a sticky layer. It is used for finishing edges and reinforcing seams. It is recommended for use in shoe production, in the manufacture of bags and other leather products. Helps to keep the shape of the product.
Metallized is a decorative element and is used for applying various prints and decorating gifts.
If we talk about colors, then you can find almost any here: black, red, blue, green, gold, silver - these are the most popular shades among buyers. There are many colors on the market, so you can choose a braid for any product.
Application
Braid has long been used by home needlewomen, so the scope is so wide that it's impossible to describe everything exactly.
First of all, it is used in tailoring, for finishing and edging edges. Any color and type of braid can be used, the main thing is to match the shade.
Decorative braid is often used in the manufacture of hair ornaments, headbands, hats and other headgear.
For gluing abrasive tapes, industrial or strip tape and high-quality glue are used. Other methods cannot provide reliable bonding.
For the manufacture of a bag belt, purse edging, leather goods clutch, leather braid is used. Curtain will be used in the production, decoration and edging of curtains and drapes. But the remains of any kind of braid can also be used in the household, for example, for tying plants.
How to sew?
The first way is tuning. The braid is superimposed on the front side of the product and attached with a regular or decorative seam. It can be sewn around the entire perimeter, often used for decorative purposes.
The second way is stitching along the edge. The braid is superimposed over the cut and overlaps it. The cut must be processed in any way. It can be both an overlock and a hem. Seaming can be done with straight and decorative stitches. This method has not only decorative, but also practical applications.
The third way is to close the cut on the face. The cut in this case will be 100% closed, ideal for those who do not have an overlocker in their sewing machine. The ribbon is applied to the wrong side, adjusted and folded to the front side. The cut is closed, and the braid itself will help decorate it.
For more than a hundred years, braid has been in every home of needlewomen or in sewing industries. As you can see, it plays a big role in tailoring and decorating clothes, in the manufacture of jewelry, hair accessories, bags, wallets. Almost all modern curtains are processed with braid for attaching hooks. It is important to recall that the braid, first of all, has a practical application. It is made from various materials, it can be of almost any color, so each needlewoman will be able to find the right one for her product.
Things to know (Q&A)
What are the different types of braids?
The Different Types of Braiding Techniques
Classic 3-Strand Braid. This one is great for beginners and easy enough for even younger children to execute. ...
French/Dutch Braids. ...
Fishtail Braid. ...
Plait Braids. ...
Rope Braid. ...
Lace Braid. ...
Ladder Braid. ...
Lattice Braid.
What are the 4 braids called?
There is a basic 4 part plait, also called flat . It is the easiest to conceptually understand. However, the result of such a 4 piece braid can differ, all depends on the way you interweave the strands during the braiding process. For example, you can make a transverse four strand braid, a chain-like or a slide brai
What is the most popular type of braids?
1. Box Braids. Classic box braids are one of the most iconic styles for Afro-textured hair. ...
French Braid. A timeless and feminine style, the French braid is a classic for a reason. ...
Braided Ponytail. ...
Dutch Braid. ...
Crochet Braids. ...
Lemonade Braids. ...
Fishtail Braid. ...
Feed-in Braids.
How many types of braids are there?
Once you understand how to tie them, braids are simple to try out, heatless and don't damage the hair at the risk of looking fabulous. Before you try your hand at a braided hairstyle, learn the 7 basic types of braids which further, can be styled differently into miniature braids, double braids, braided buns et
What braids are in style 2021?
52 Best Box Braids Hairstyles for Natural Hair in 2021
Chunky Box Braids. Credit: Instagram.com/martiniquaisement_ ...
Curly Box Braids. Credit: Instagram.com/freshlengths. ...
Medium Box Braids. ...
Bob Braids on Short Natural Hair. ...
Small Box Braids on Natural Hair. ...
Knotless Box Braids. ...
Box Braids with Shaved Sides. ...
Dyed Box Braids.
What are 2 braids called?
The double French braid is having a moment—and fittingly, a coinciding identity crisis. For starters, what are these actually called? While we've come to refer to them as what we think is the proper term— double Dutch braids —they're really a whole boxer-French-pigtail-braid-situatio
What are multiple braids called?
A French braid, also called French plait is a type of braided hairstyle. The three-strand gathered plait includes three sections of hair that are braided together from the crown of the head to the nape of the neck.
What kind of braids last the longest?
Micro Box Braids

Thin braids can last up to three months, which out of all the braid sizes, is the longest time without having to go back to the salon––a gift in and of itself.
What is the easiest type of braid?
8 Easy Braids That Take Next to No Time to Do
The Half-Up Crown Braid.
The Crown Braid.
The Classic Dutch Braid.
The Braided Bangs.
The Side Rope Braid.
The Milkmaid Braids.
The Thick-Hair Fishtail Braid.
The Waterfall Braid.
What are the most beautiful braids?
These Are the Top Five Most Beautiful Braids
French braid. Some women have been wearing French braids since childhood. ...
Dutch braids. Dutch braids are cool and sexy. ...
Herringbone braid. No braided style is as playful and girly as a herringbone braid. ...
Ponytail. ...
Waterfall braids.
What braids should I get?
21 Braided Hairstyles You Need to Try Next
Jumbo Knotless Coi Braids.
Goddess Box Braids.
Natural Braided Updo.
Lemonade Braids Ponytail.
Half-up Half-down Feed-in Braids.
Braided Bob.
Double French Braids with Curly Extensions.
Knotless Box Braids.